Designations / Licenses
Certified Divorce Financial Analyst
Certified Structured Settlement Consultant
Series 7 & 63 Securities Licenses
Life, Disability, Health and Variable Annuity Insurance Licenses
Education
Bachelors of Engineering, University of Michigan
Masters in Business Administration, University of Chicago
Cyril S. White, MBA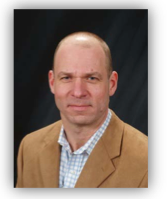 I approach the world of financial planning and investment management with a passion for educating clients. My driving goal is to ensure that they understand how we can work together to maximize their financial resources.
After graduating from the University of Michigan with a Bachelor's degree in Engineering Physics, I worked as a computer engineer for several years. However, I've always been fascinated by the workings of business and the financial markets, and eventually I decided to follow that passion and pursue my MBA degree at the University of Chicago. I earned my MBA - with a concentration in Finance and Investing Strategy - taking classes on weekends in Chicago while living and working full-time in Michigan.
I knew my education and diverse work experience would provide a solid foundation for a financial planning and investment business of my own. However, I also recognized the importance of learning as much as I could about the business before hanging out my own shingle. I worked as a Financial Advisor in the Detroit office of Merrill Lynch & Co. where I helped Institutional and high net worth individual clients achieve their financial goals and learned from some of the best investment minds in the world. In the meantime, I applied what I was learning and honed my skills by helping my friends and family achieve their personal financial objectives as well.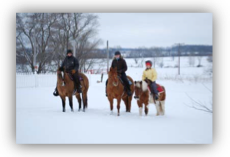 I recognized early in my time with Merrill Lynch that I was significantly more passionate about - and took greater satisfaction in - helping clients whose net worth wasn't measured in the hundreds of millions. In December of 2001 I decided to leave the employ of others and start White House Financial Services, LLC. Our first office was located in the milk house on my family's farm just outside Chelsea, Michigan.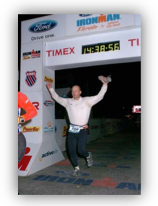 I also feel strongly about giving back to my community and I've repeatedly put that belief into action, serving on boards and committees of many community nonprofit organizations, including Saint Joseph Mercy Health System, Chelsea Community Hospital, Chelsea Rotary Club, Chelsea Wellness Foundation, Peter Sparling Dance Foundation, Chelsea United Way, ArtServe Michigan and the Chelsea Center for the Arts.
Likewise, my passion for health and wellness has led me to compete in the martial arts, Ironman Triathlons and the Boston Marathon. My current focus is on Cross Fit training.
Outside of the office I enjoy many outdoor activities, including working on our farm, where I live with my wife and three daughters.