WHITE HOUSE ADVISORY COUNCIL
We held our first White House Advisory Council meeting on March 22, 2012. We created this group to provide us with feedback on our business, to have a forum to bounce ideas off of and to have an outside body that would hold us accountable for the execution of our business plan.
The term of our Advisory Council members is three years and there will be two meetings per year as well as any necessary communications in between meetings. The current members of our Council, some of whom are clients and some of whom are not, include:
Elizabeth Barry - Managing Director and COO of the University of Michigan Life Sciences Institute.
Patrick Conlin - Attorney with Keusch, Flintoft & Conlin PC
Karen Ferguson - Retired Ann Arbor school teacher
Gregory Rose - Partner with Deloitte Consulting
David & Kristina Taylor - Retired scientists living in Colorado
Jim Woods - Former CEO of Ann Arbor Machine Company and independent business consultant who helps businesses grow and thrive.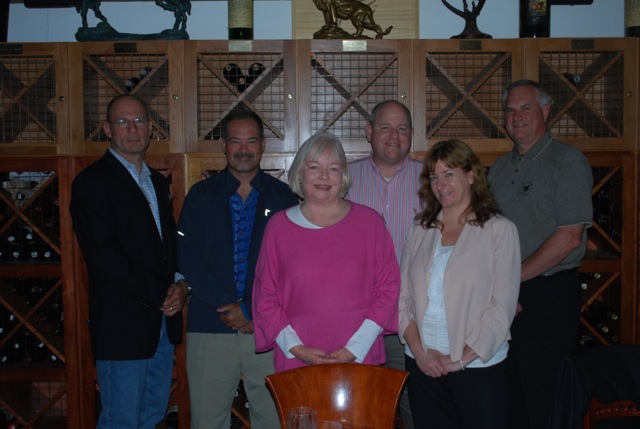 (L to R) Cyril White, Greg Rose, Patrick Conlin, Jim Woods. Front row, Karen Ferguson, Liz Barry.
Not pictured, David and Kristina Taylor
White House Financial & Settlement Consulting, LLC
COMPREHENSIVE – CLIENT FOCUSED – FINANCIAL ADVICE
165 Rockwood Court • Ann Arbor, MI 48103 • Phone: (734) 433-1670 • www.whitehousellc.com